Persist™ premium biochar for bioswales — A smarter way to manage stormwater runoff.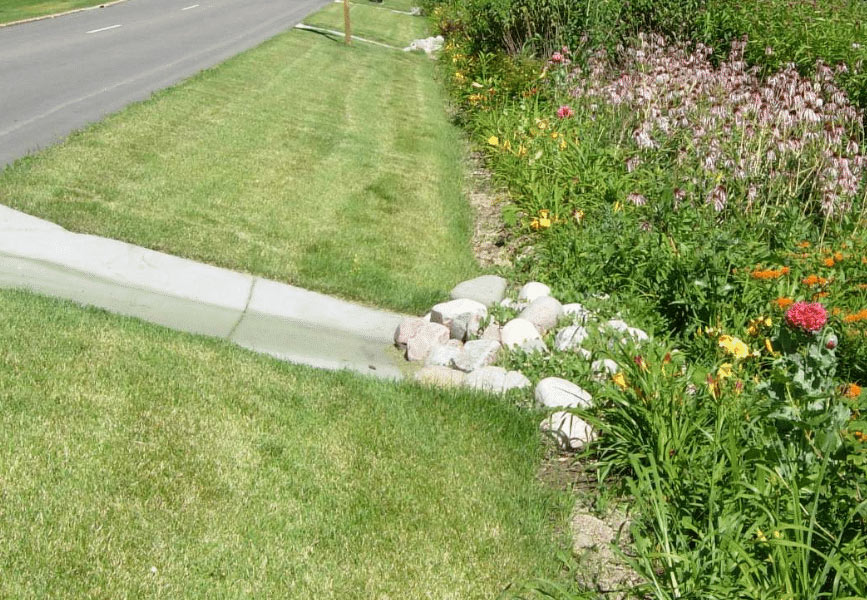 Intelligent green infrastructure designs include Persist™ biochar from VGrid.
Persist™ biochar protects local waterways by filtering pollutants from urban runoff. Persist™ biochar is captured carbon, which when sequestered in bioswales, helps reverse climate change.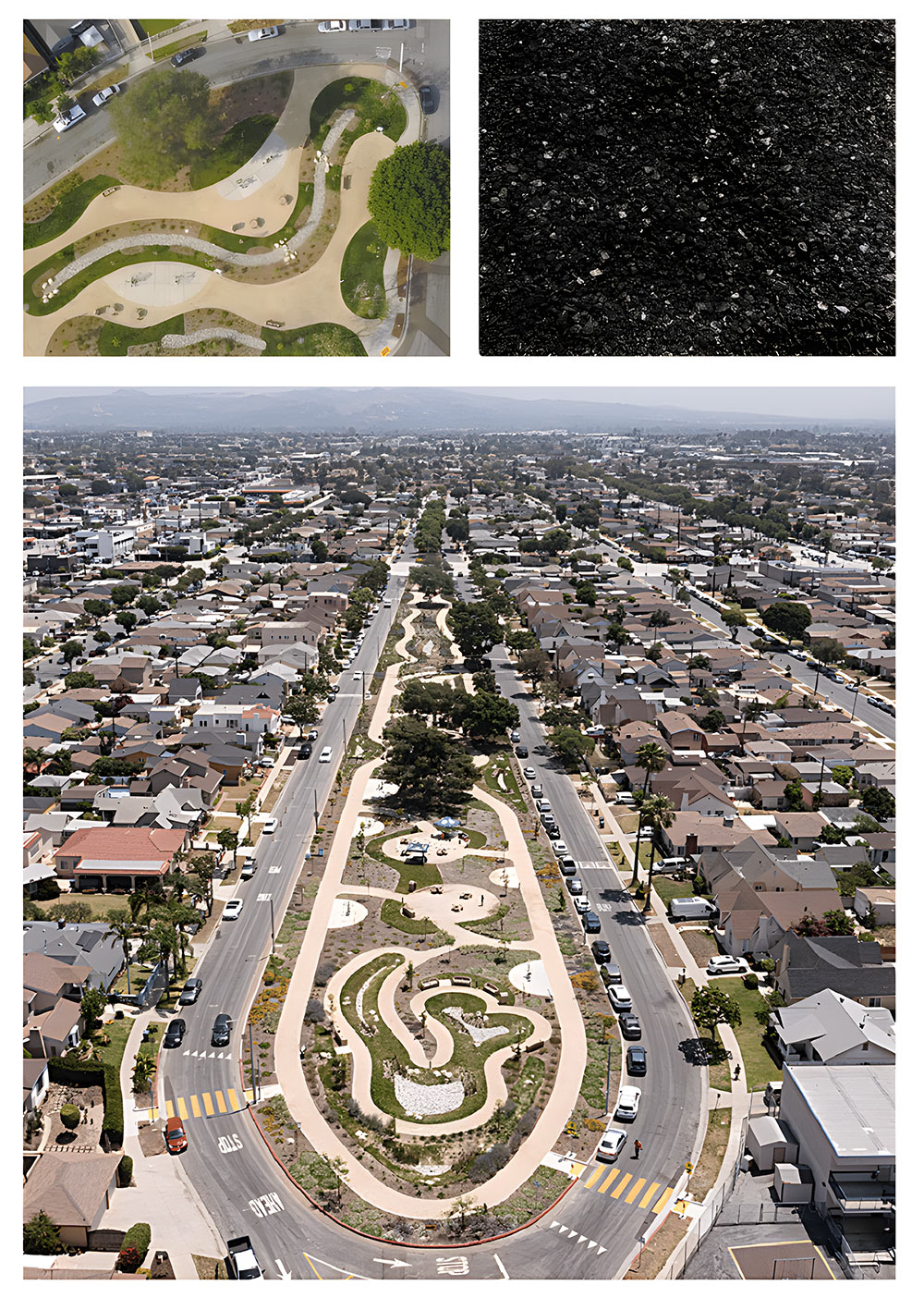 Case Study: East Los Angeles Sustainable Median Stormwater Capture Project
Completed in late 2021, this groundbreaking County of Los Angeles project enhances the local community while protecting the environment by filtering pollutants from urban runoff.  The project also provides above-ground improvements such as jogging paths, drought tolerant landscaping, over three hundred new trees, and educational signage.
As part of the stormwater collection process, improved bioswales were planned and planted at each median. The project team incorporated approximately twenty tons of Persist™ biochar as a test soil amendment in one bioswale array, to evaluate whether and to what extent the biochar product may enhance stormwater filtering.
Persist™ biochar is the co-product of VGrid's Bioservers – a biomass energy system that creates renewable energy while capturing carbon from organic waste that would otherwise be emitted into the atmosphere. Through this proprietary high-temperature gasification process, VGrid's Persist™ biochar has greater porosity and surface area, maximizing the filtration and water-holding properties that are crucial for efficient bioswales.
While all of the project's bioswales provide enhanced stormwater control and filtration, VGrid is optimistic that long-term data will show even further improvement with the biochar-amended bioswale array. You can learn more about this exciting project by visiting the County of Los Angeles, Landscape Maintenance District project web page.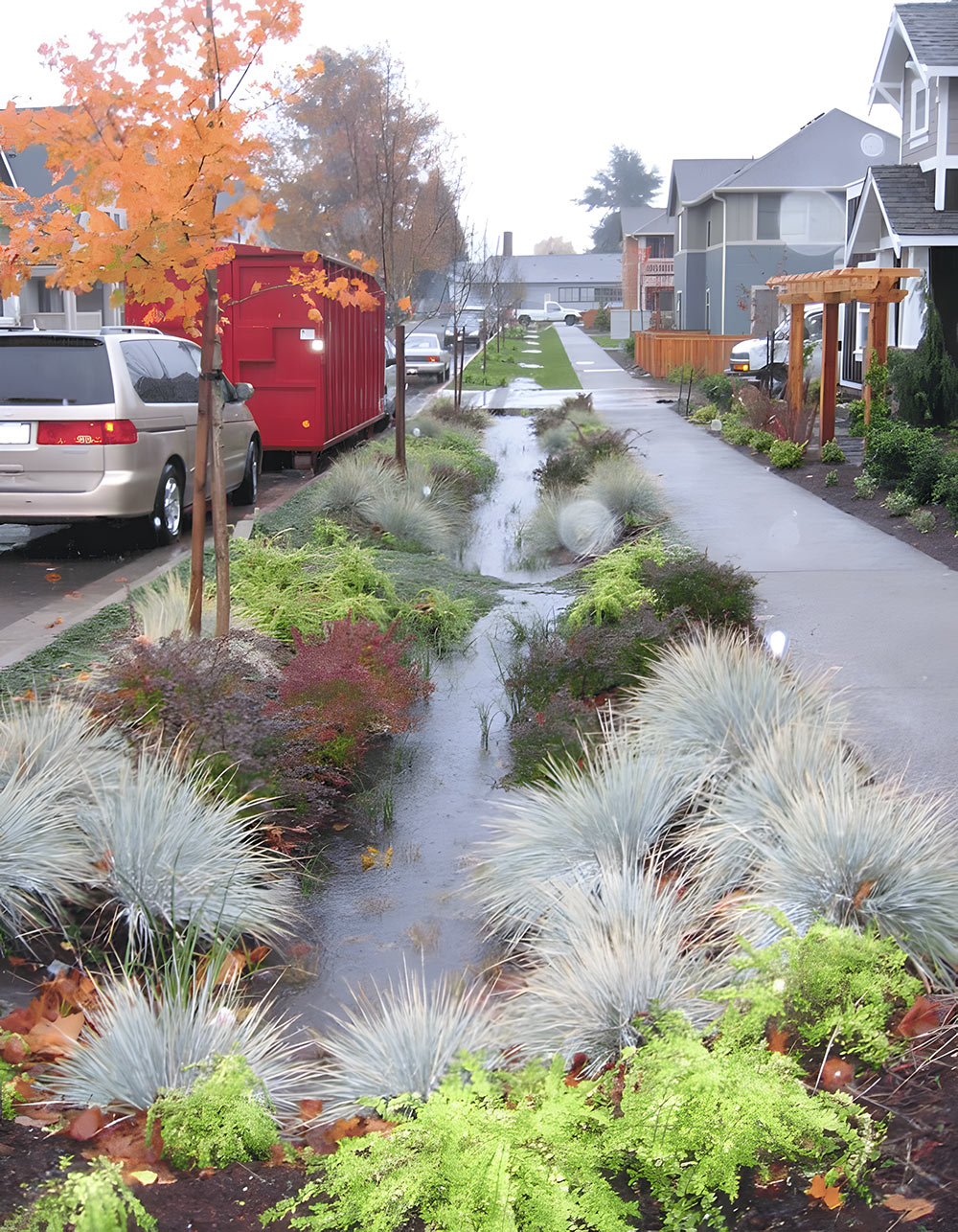 What is a bioswale?
Bioswales are natural, vegetated landscapes that filter pollutants from stormwater runoff. They're carefully designed to direct, slow, and cleanse runoff from roads, parking lots, and other public spaces.  In this way, a bioswale serves as a sort of "runoff conveyance system" that provides a natural alternative to typical storm sewer systems.
How is biochar often used in a bioswale?
Biochar is used in two primary ways. First, biochar is uniformly mixed with the planting soil, typically at 10-20% by volume. This top layer of 'biochar-soil mix' not only provides initial filtration capabilities, but also better holds moisture in the root zone to help make the bioswale drought resistant while harboring beneficial microbes, which help to bind nutrients and breakdown trapped pollutants. Second, a lower layer of 100% biochar is often installed below the top layer to serve as the primary filtration media for the bioswale. A project engineer or consultant typically specifies the design of this layer and may require specific testing.
Why Persist™ biochar is a better option?
To maximize bioswale effectiveness, designers should specify a biochar with maximum porosity and surface area-to-volume ratio.  Also, high-quality biochar will have a high fixed carbon percentage (+80%) and low ash (<5%) and low presence of VOCs. Persist™ outperforms even the most stringent design criteria.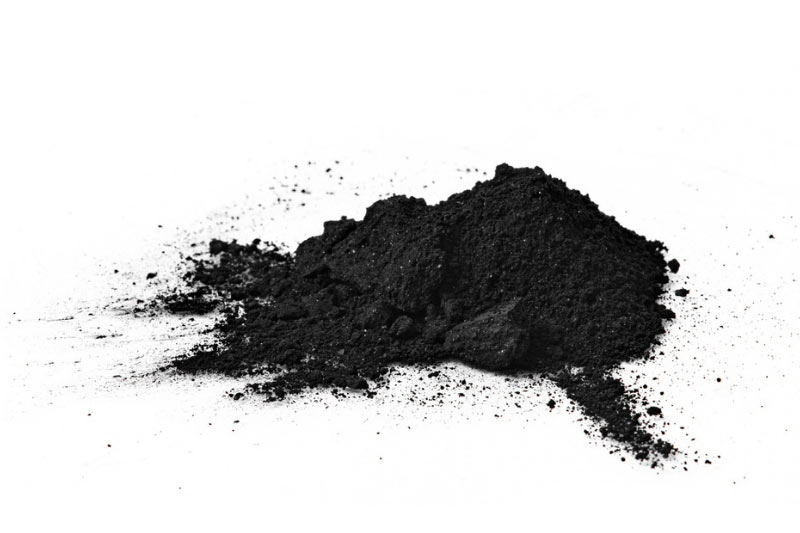 Let's reverse climate change.
Persist™ biochar is the captured carbon from waste pistachio shells, which would otherwise decompose in a landfill and release carbon back into the atmosphere. When put in the ground, the carbon is sequestered for over 1,000 years.
Climate experts estimate that biochar alone could address as much as 40% of the needed carbon removal, while simultaneously mitigating other environmental issues.

certified by Puro.earth as a carbon-negative product.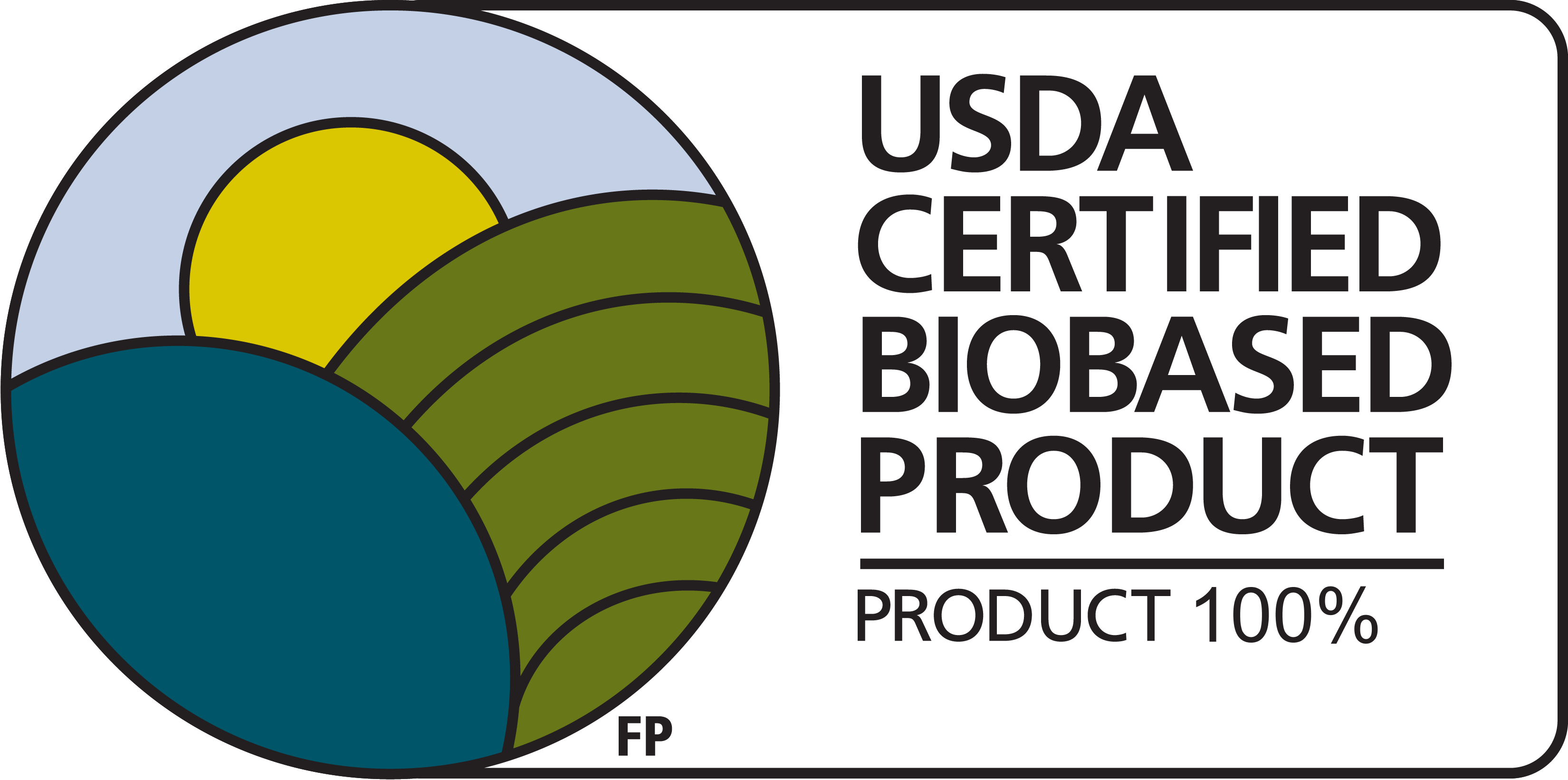 USDA Certified all-natural, 100% Biobased Product.

OMRI Listed® for use in certified organic production.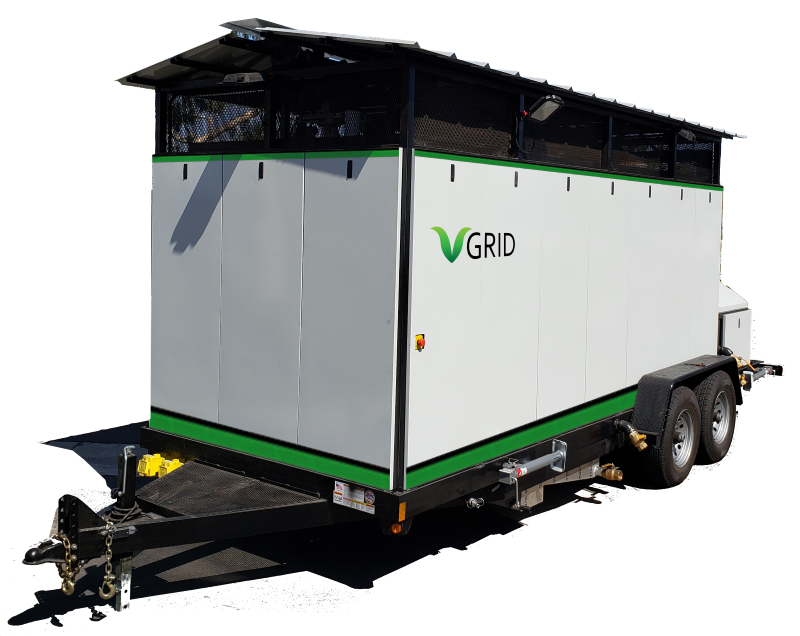 How Persist™ Premium Biochar is made.
This is VGrid's M100 Bioserver – A mobile, modular, and scalable biomass gasification system.
VGrid's proprietary technology uses an advanced high-temperature process to produce clean, renewable energy and premium biochar.
The waste biomass (pistachio shells) is combusted in a special chamber with very low oxygen and ultra-high temperatures (~1,300°C).
The activated carbon (biochar) is formed, while gases created in the process (SynGas) are cooled, cleaned, and then fed into an internal combustion engine to produce electricity.
The resulting biochar has extremely high porosity and fixed carbon content (+90%), with exceptionally low ash (<4%) and VOCs.
Persist™ Biochar Advantages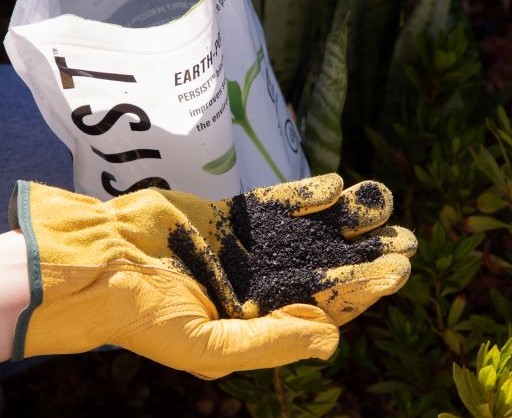 Retains water in soil 6x longer than soil without biochar
Produced from 100% California-grown pistachio shells — a waste product otherwise destined for the landfill.
Carbon content greater than 90%, which is significantly higher than most other brands of biochar.
Higher porosity and surface area-to-volume ratio compared to other biochars on the market.
Low ash and VOC content.
Consistent particle size distribution.
Available in a 3-quart bag, 1.5 cubic foot bag, and 2.0 cubic yard supersack.
Persist can be manufactured with alternate feedstocks, specific particle sizes, and other custom requirements.
CAUTION: Not all biochars are the same. Biochar characteristics, including carbon and ash content, should be verified with a lab analysis.
Get to know Persist™ PAF liquid plant enhancer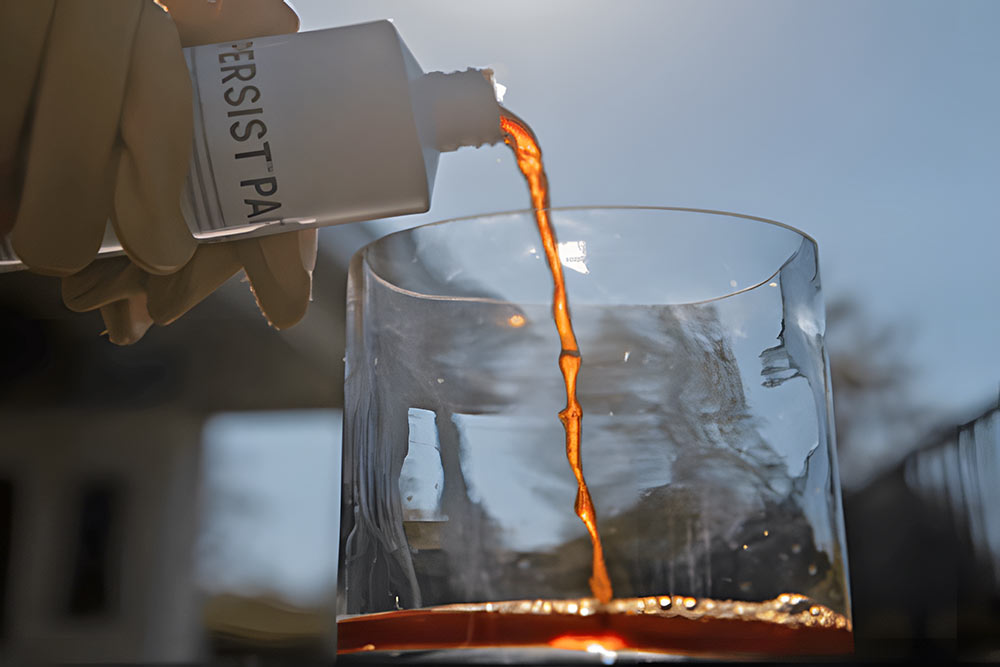 Recharge your plants and soil with a synergistic mix of beneficial organic compounds and natural acids.
Contains signaling compounds that kickstart germination.
Nurtures healthy microbes in soil and compost.
Boosts plants' ability to uptake nutrients, particularly iron.
Helps to create healthier leaves and especially fruit skins.
May reduce dependency on chemical fertilizers.
Lowers the alkalinity in soil.
Excellent source of beneficial phenols and acetic acid.
Purchase Persist Products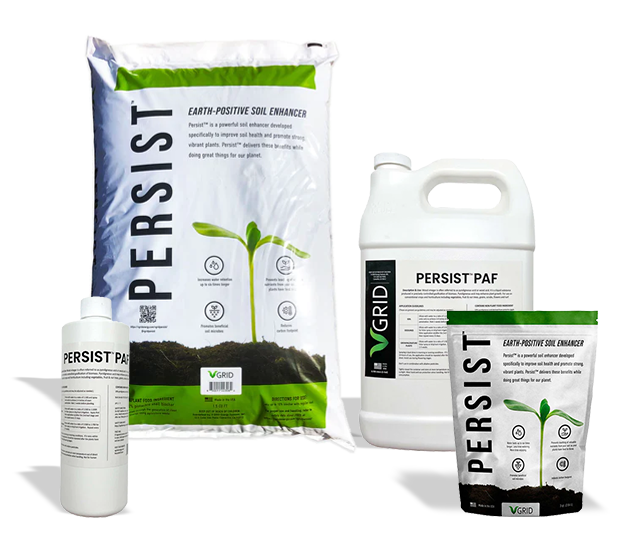 Persist Residential Products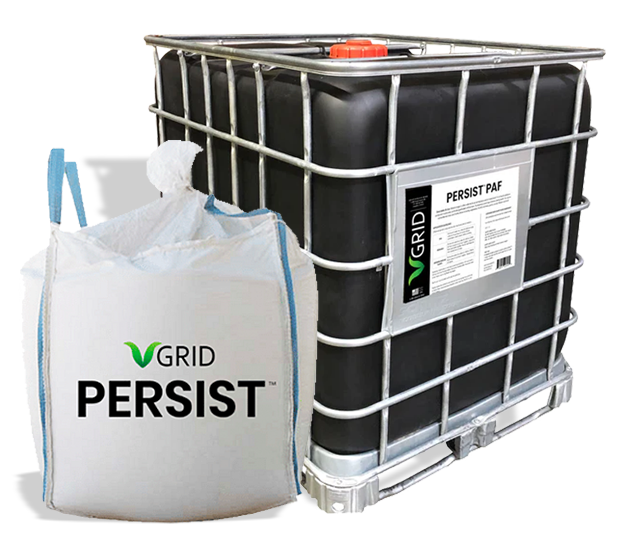 Persist Commercial Products in Bulk
Contact Us for Full Truckload Pricing