A POWERFUL CATALYST FOR WATER RETENTION AND nutrient EFFICIENCY IN SOIL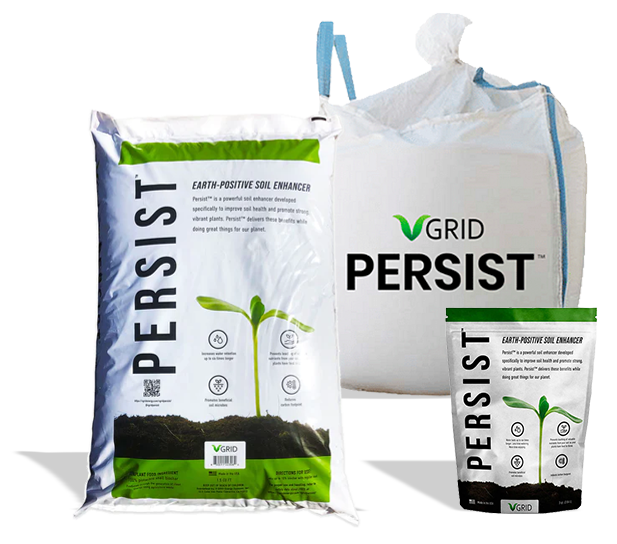 Pure and ultra-porous persist biochar acts as a carbon sponge in soil 
Persist™ Premium Biochar holds more water and nutrients in the soil to help naturally rebuild the soil and make it more drought-resistant to allow plants to thrive.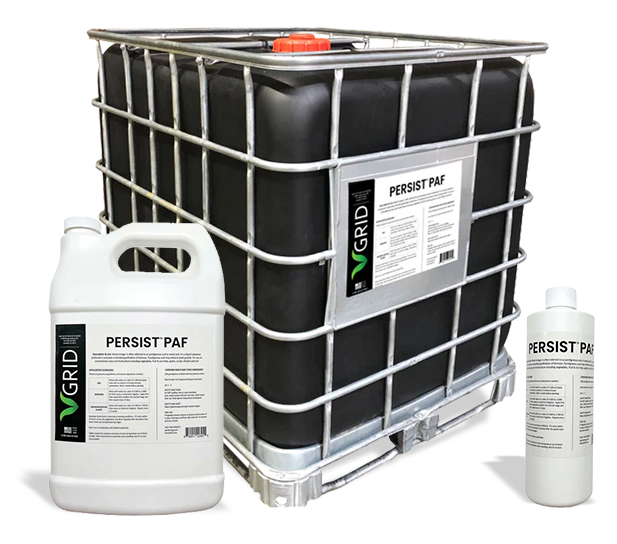 a beneficial, synergistic mix of healthy organic compounds and acids
Persist™ PAF is a 100% bio-based liquid that may enhance plant growth by improving nutrient uptake and boosting beneficial microbes in soil.
The foundation for healthy plants and soil.
Saving water, reducing the impact of drought.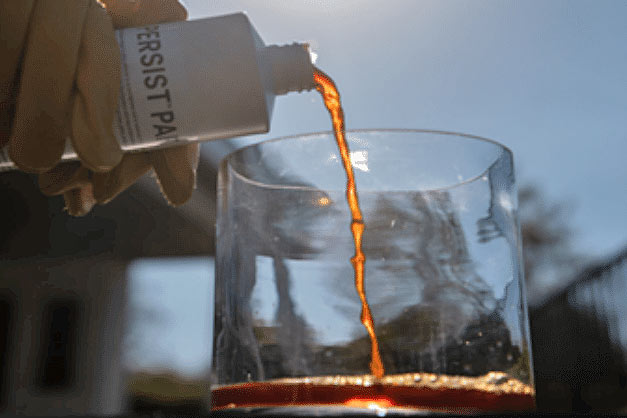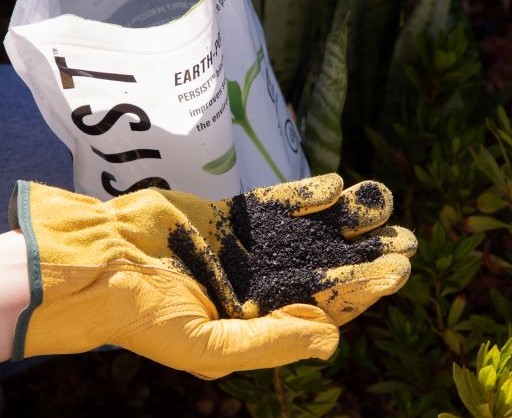 Let's reverse climate change.
If we stop fossil fuel emissions tomorrow, global temperatures will still rise significantly. There's simply too much CO2 in the atmosphere. Recent studies suggest up to ten gigatons globally must be sequestered by 2050 to prevent catastrophic climate impact. Climate experts estimate that biochar alone could address as much as 40% of the needed carbon removal, while simultaneously mitigating other environmental issues.

OMRI LISTED® FOR USE IN CERTIFIED ORGANIC PRODUCTION.
Purchase Persist Products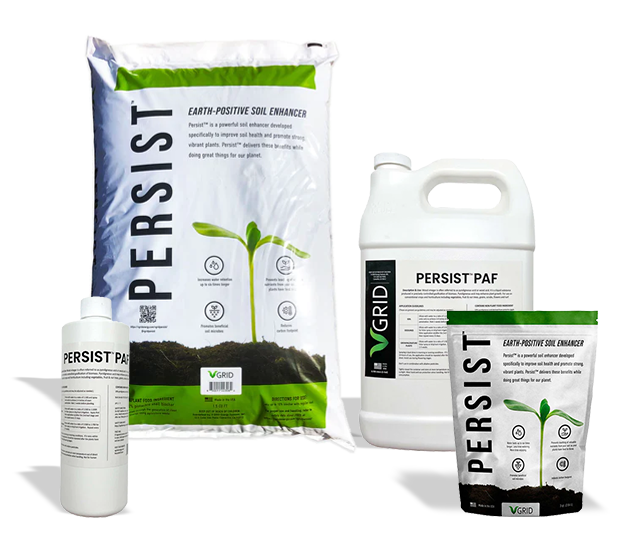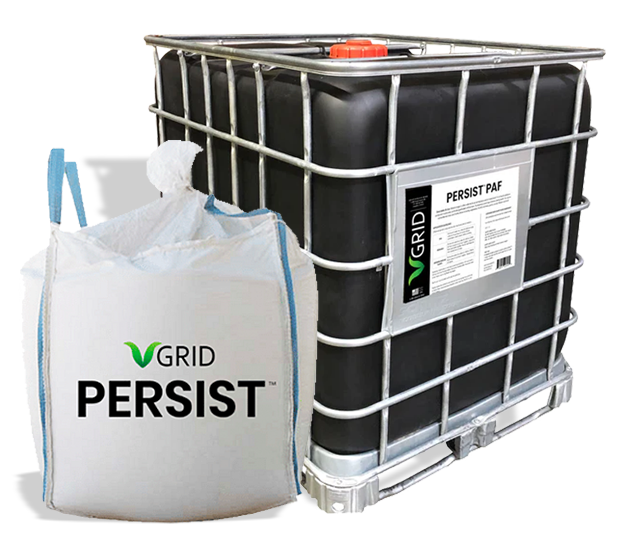 Made from natural processes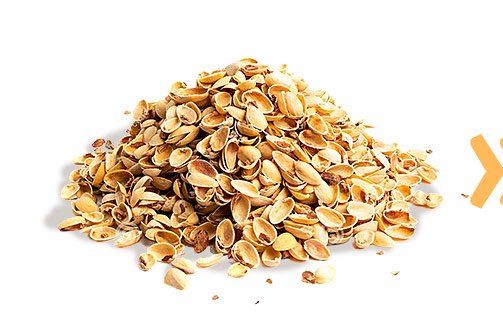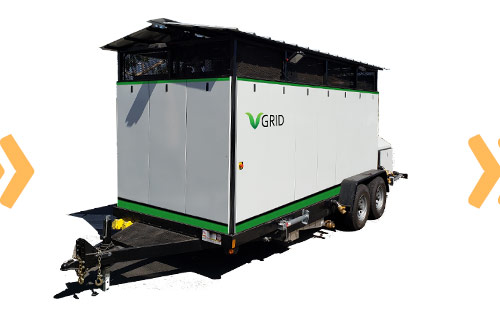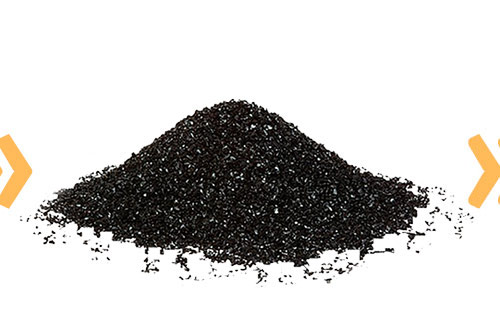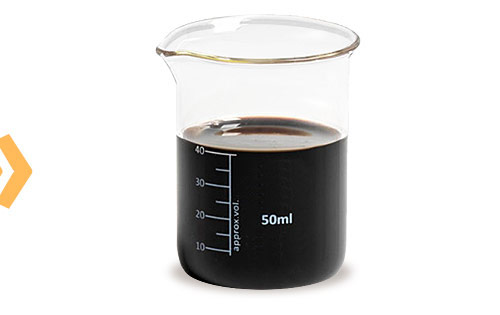 Natural benefits for a variety of applications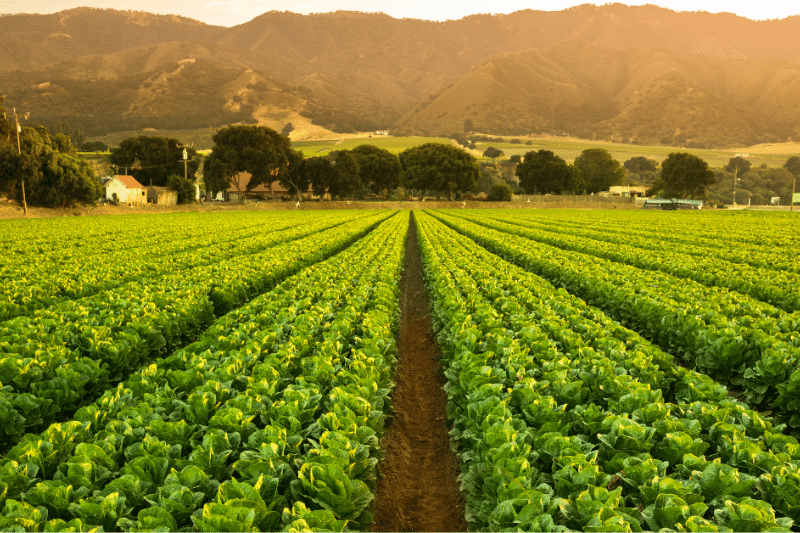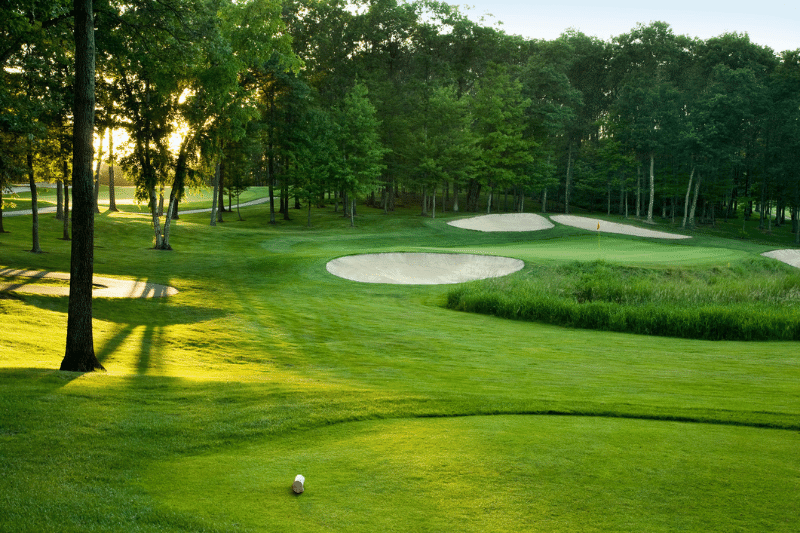 golf and turfgrass management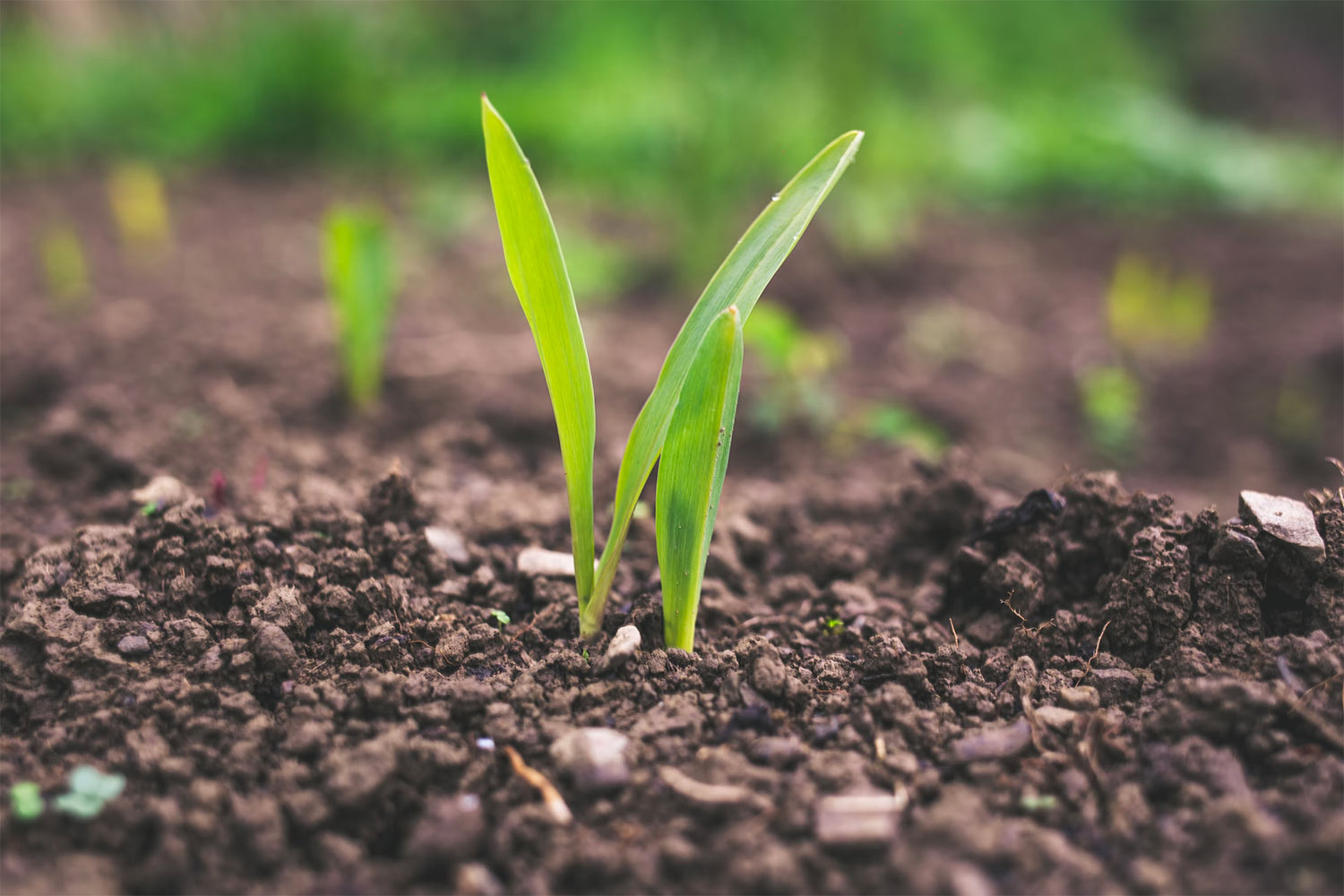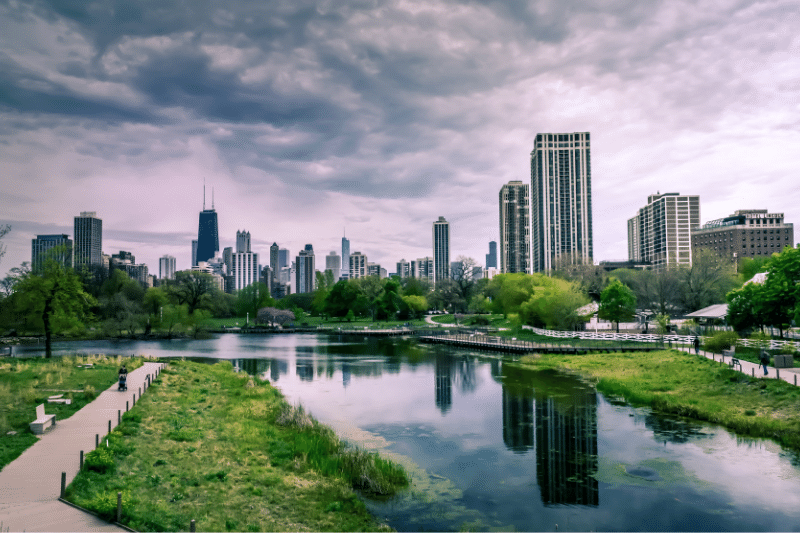 bioswales and Green Infrastructure
How VGrid is fighting climate change with Persist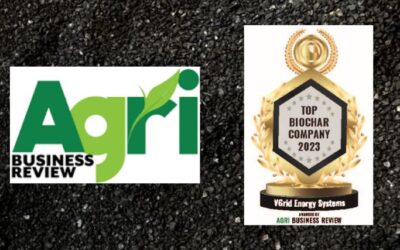 VGrid Energy was featured in the annual listing of companies that are at the forefront of providing biochar solutions and transforming businesses. VGrid Energy Systems: Turning Agricultural Waste into Bioenergy and Bio goods Rising temperatures, extreme weather...
read more