Persist Biochar Reduces Compaction, improves soil porosity and aeration, while retaining More water and nutrients.
Compacted soils restrict root growth, impede water infiltration, diminish nutrient availability, and compromise overall soil structure, adversely affecting plant health.
Persist™ biochar provides exceptionally high porosity and surface area (BET), making it more effective at holding moisture, enhancing microbial activity, filtering pollutants, and binding nutrients. 

Turf and Soil Diagnostics Labs (Linwood, Kansas)
This evaluation compared USGA-specified sand alone to the same sand mixed with 20% Persist® biochar, consistent with USGA recommendations for putting green construction. Compared to USGA sand alone, the Persist® biochar/sand mix (20/80) provided:
Better aeration (+11% air-filled porosity)
Improved water retention (+27% water-filled porosity)
Increased infiltration (+3% infiltration rate)
The Persist biochar/sand mix (20/80) meets all USGA recommendations evaluated, including gradation and uniformity coefficient.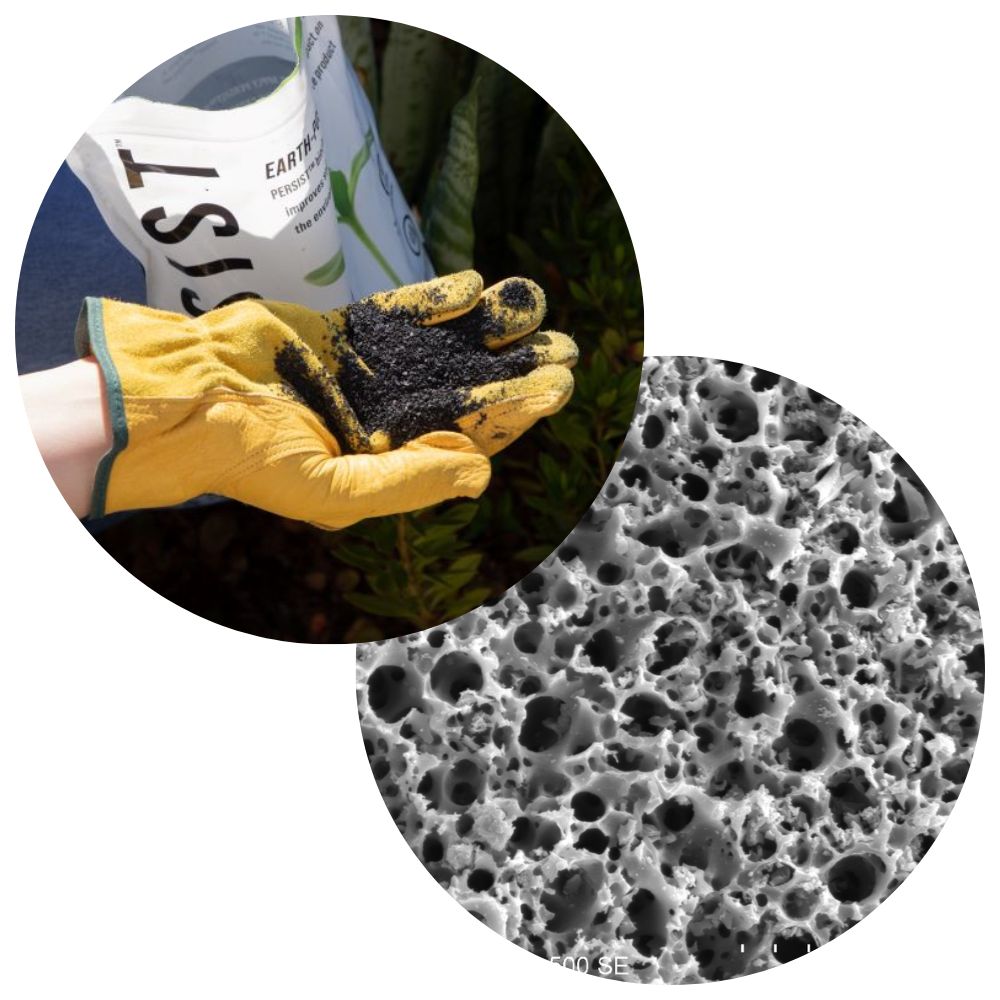 One pound of ultra-porous Persist™ biochar has a surface area of over 25 football fields. Water adheres to these surfaces to retain moisture in soil up to six times longer. The microscopic pores also serve as a habitat for microbes, creating a microbe mega-factory in your soil.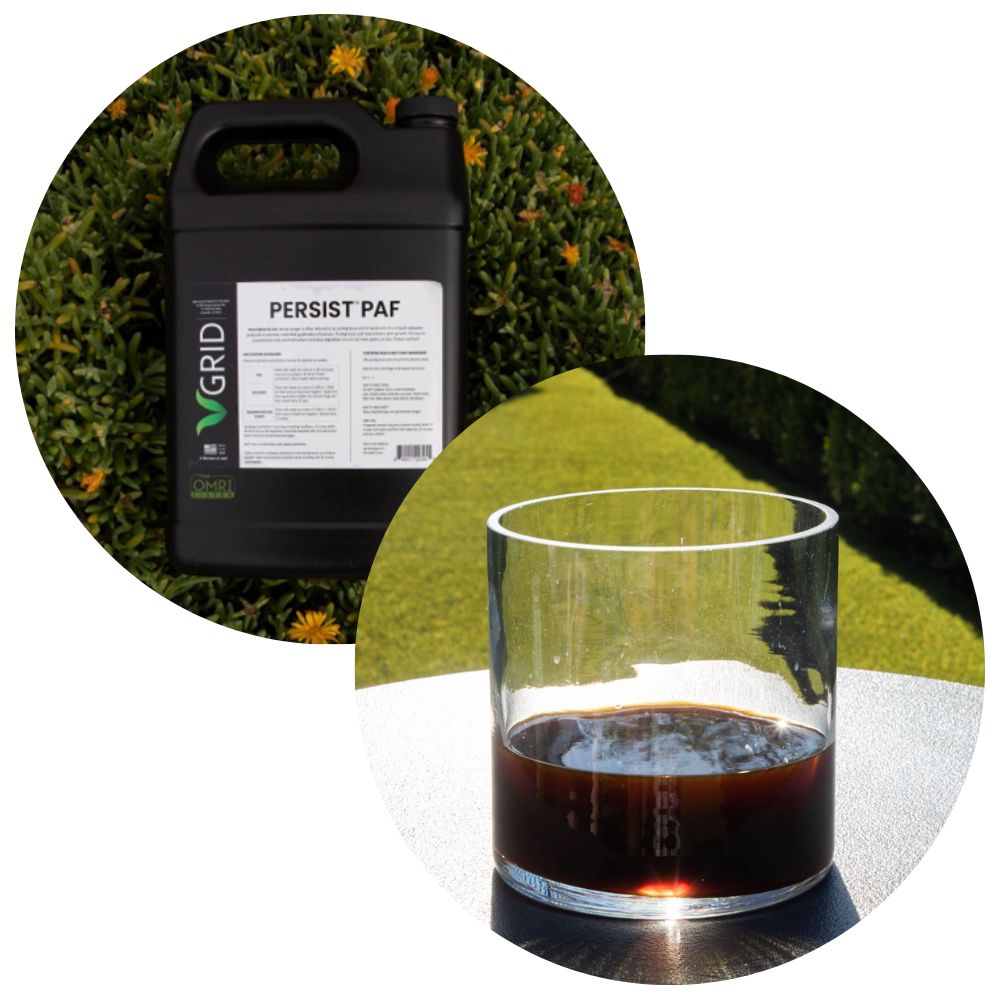 Persist™ PAF is a unique liquid blend of organic acids, phenols, and natural compounds. While biochar provides shelter for microbes, PAF provides the food. Recent crop trials, including strawberry, pepper, and soybean, show significant improvements in nutrient uptake and yield.
Independently Verified to the Highest Quality Standards
Third-party trial results
Precise Particle Size Control
Persist biochar, made from pistachio shells, has exceptional hardness which enables precision processing into specific particle sizes. Persist offers several standard particle sizes and can match custom requirements for particles as small as 44 microns (about the size of household dust).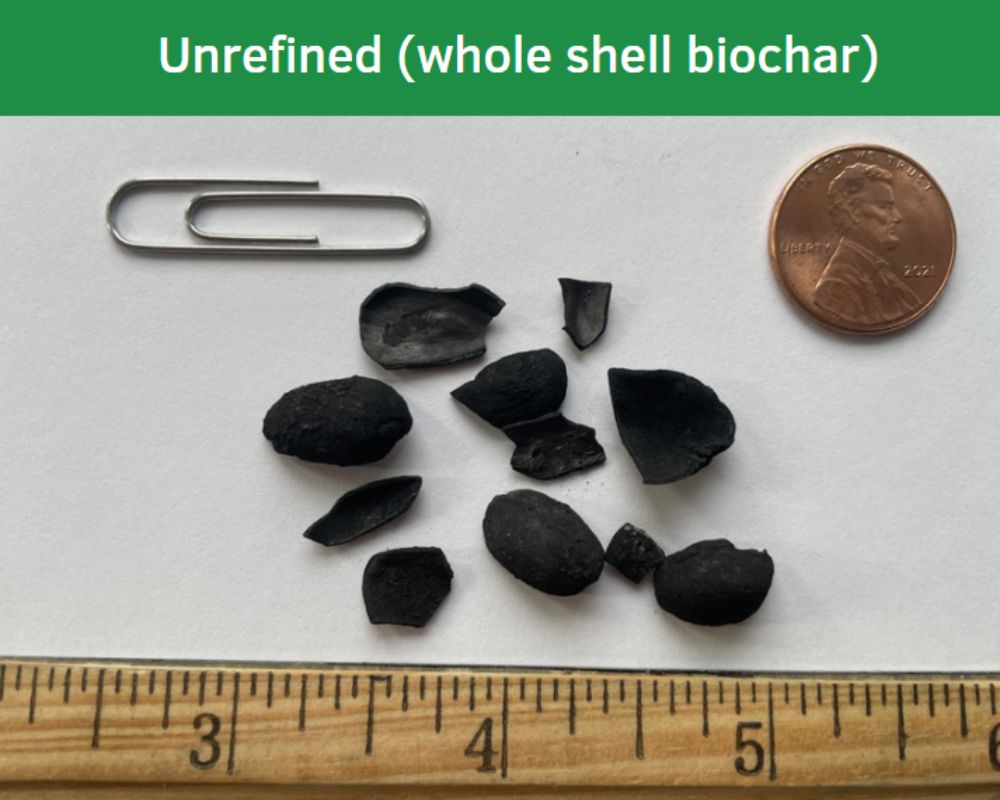 220 lb / cubic yard
(10% moisture)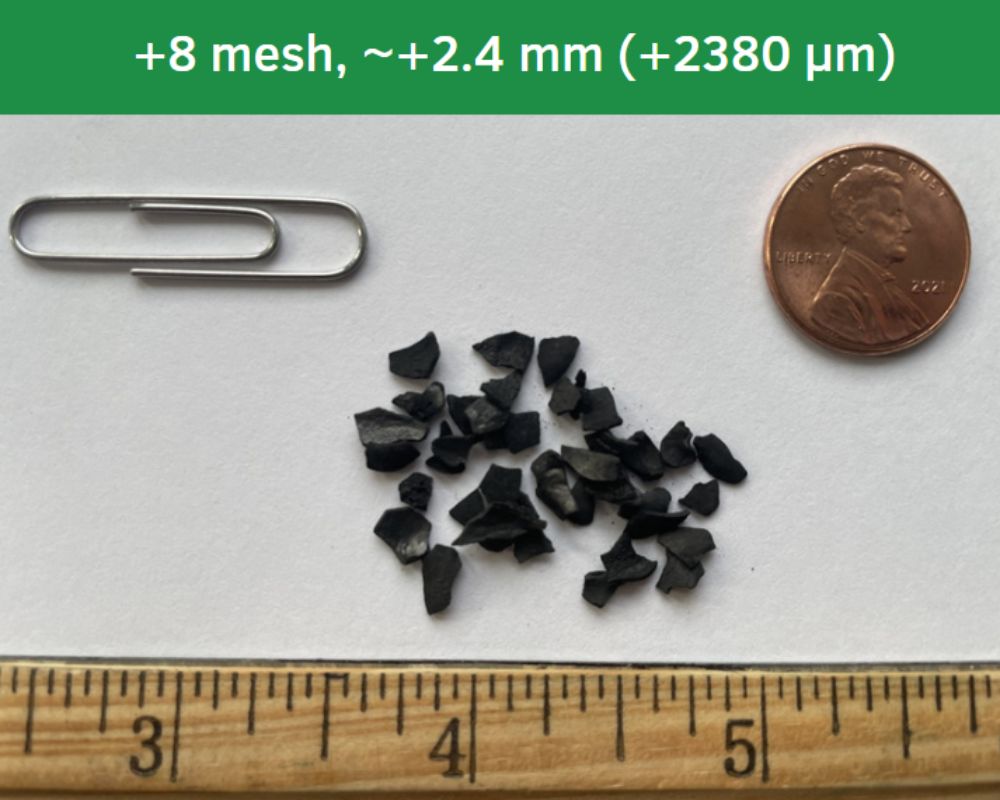 450 lb / cubic yard
(25% moisture)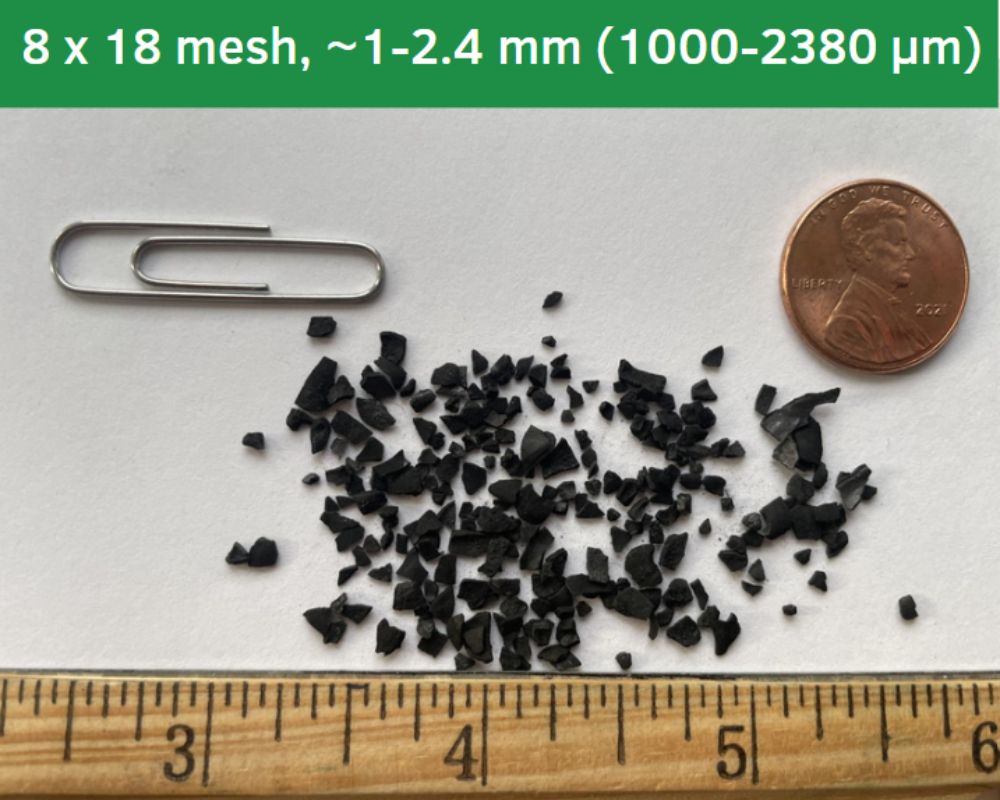 500 lb / cubic yard
(25% moisture)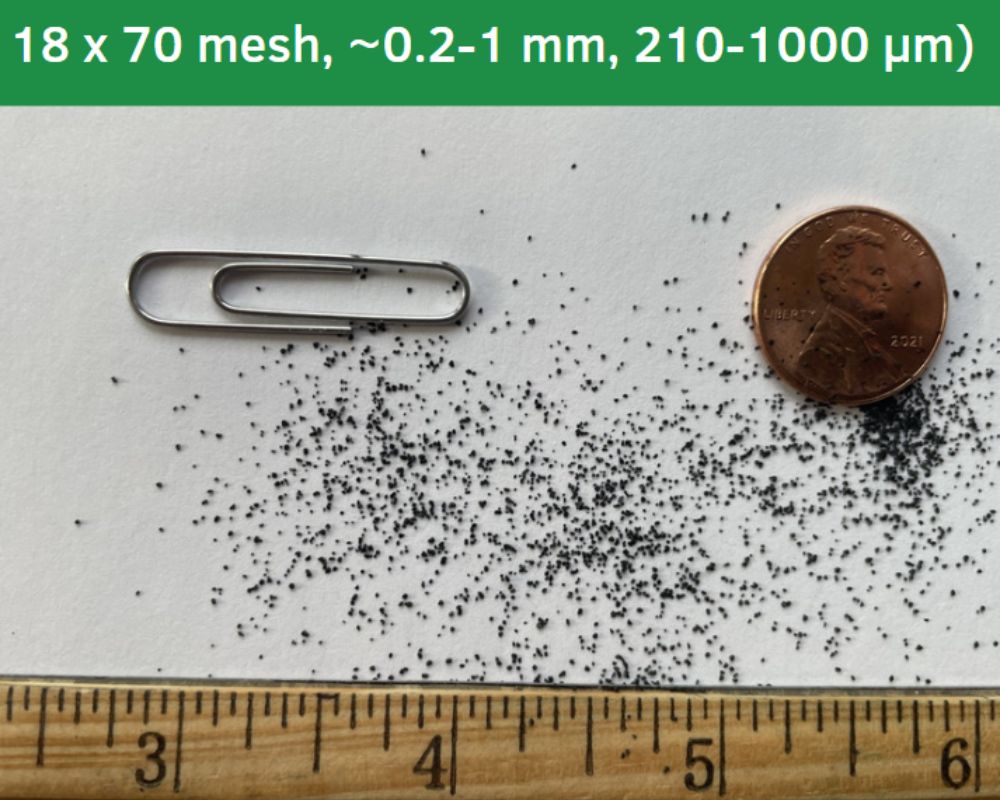 625 lb / cubic yard
(25% moisture)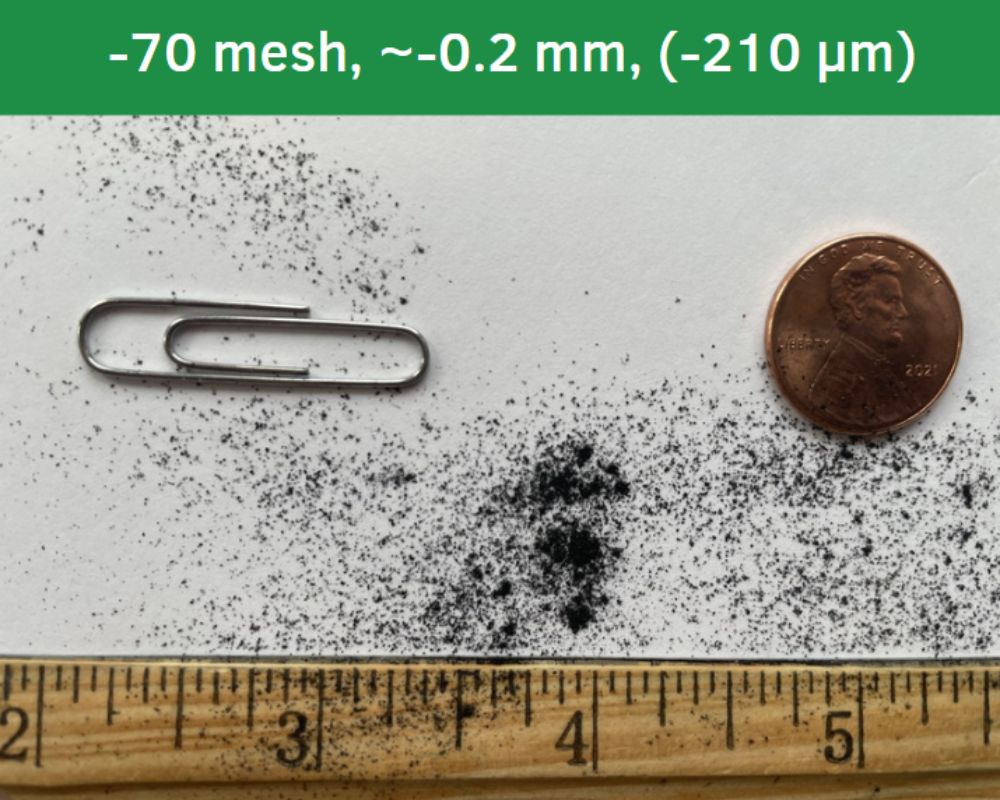 750 lb / cubic yard
(25% moisture)
NEW Micronized biochar for fertigation, drip irrigation, and foliar spray systems.
Carefully screened particles less than 75 microns (0.075 mm) designed for liquid suspension and application.
Enhances dispersibility of biochar in soil for more precise nutrient delivery while reducing loss from volatilization.
Micronized particles further improve water retention, nutrient availability, and microbial activity in soils.
 Full Truckload Pricing Available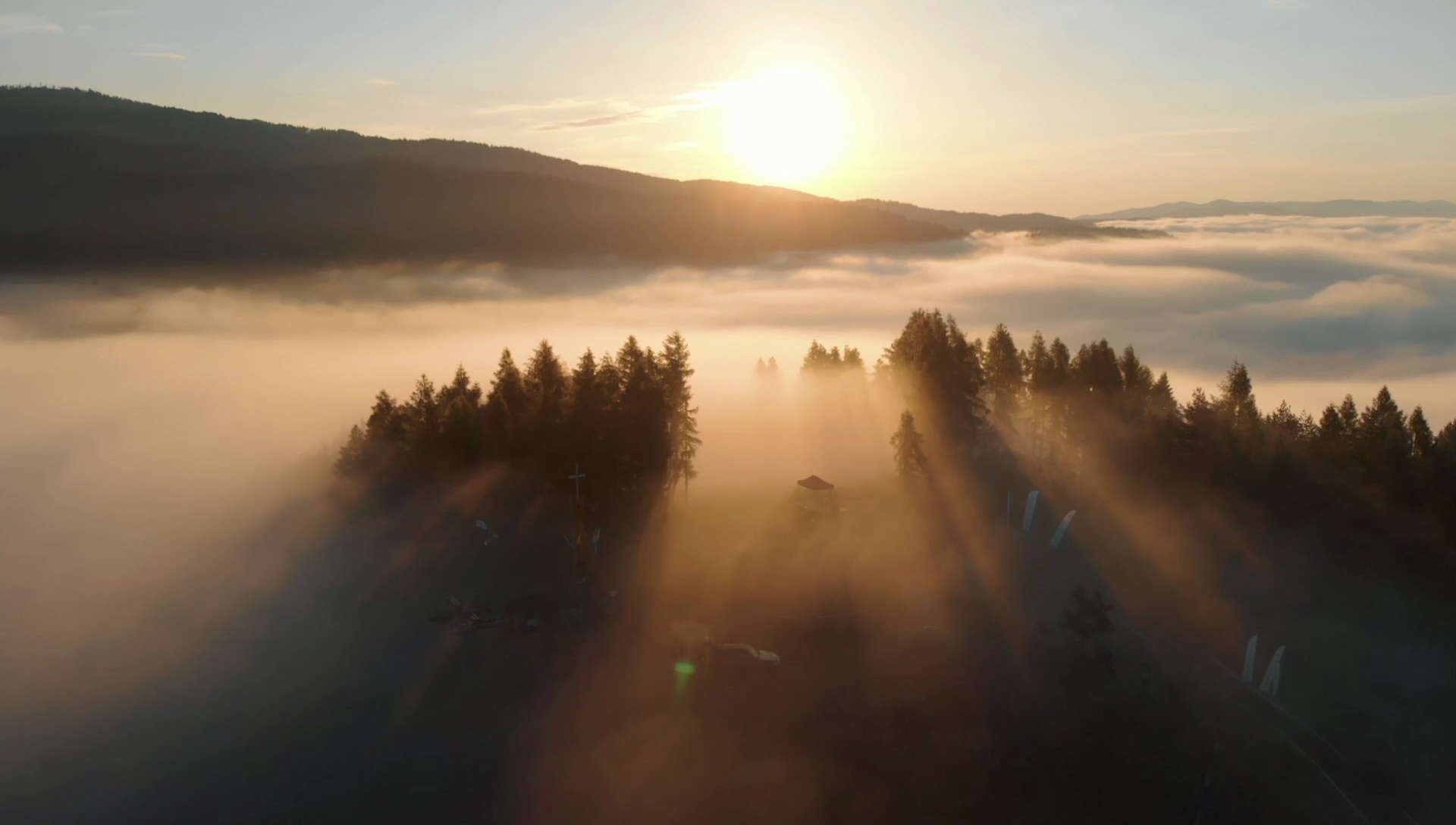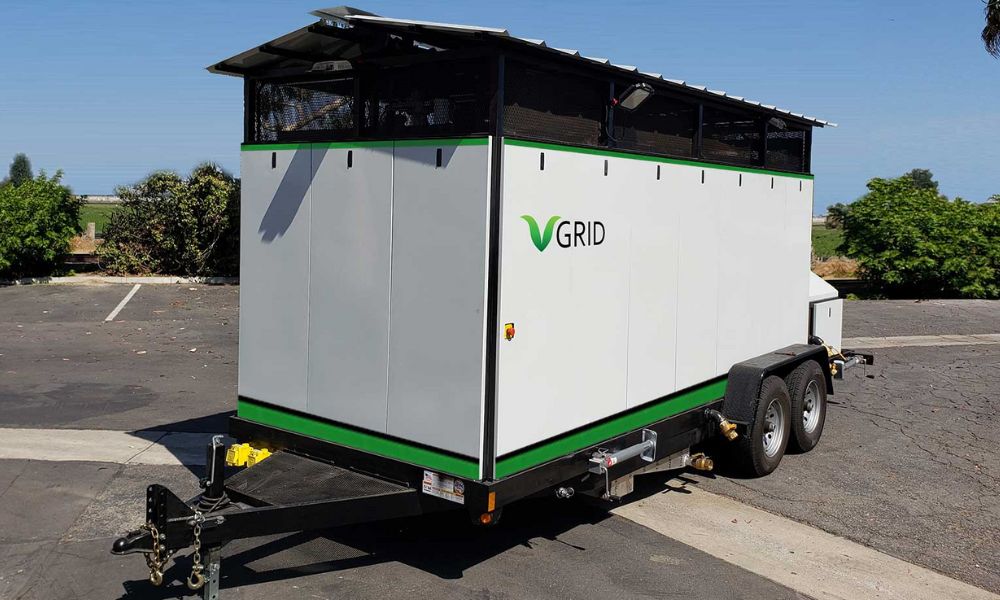 Our mission is to reverse climate change.
Persist products are made by VGrid, an innovative clean energy company producing sustainable electricity from agricultural and forestry waste. In addition to reducing our reliance on fossil fuels and decreasing landfill waste, every ton of Persist biochar sequestered in soil will net remove about three equivalent tons of CO2 from the atmosphere.