Persist™ Biochar and PAF Liquid
A Powerful One-Two Punch for Stronger, Greener Turf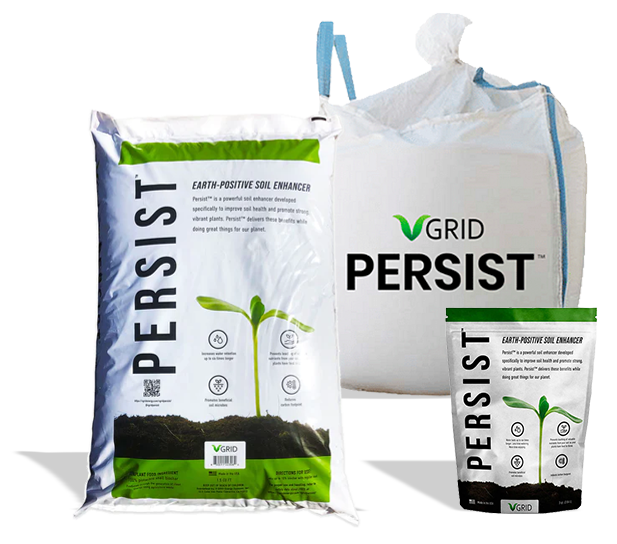 Persist™ Premium Biochar is a highly stable and pure form of captured carbon produced from agricultural waste, specifically pistachio shells. Ultra-porous Persist acts as a 'carbon sponge' helping soil to hold water and nutrients up to 6x longer. Microscopic pores also provide a home for an abundance of beneficial microorganisms which are critical for healthy and productive soil. And best of all, Persist is captured atmospheric carbon. Each bag is helping to reverse climate change.

Persist™ PAF is a unique blend of organic acids (OA) and compounds. Academic research and trial data have identified several benefits of OA in creating stronger plants and more productive soils.
     → Enhances plants' resilience to biotic and abiotic stress.
     → Restores the natural microbiology of soil.
     → Improves the bioavailability of minerals and nutrients.
     → Accelerates seed germination and plant development.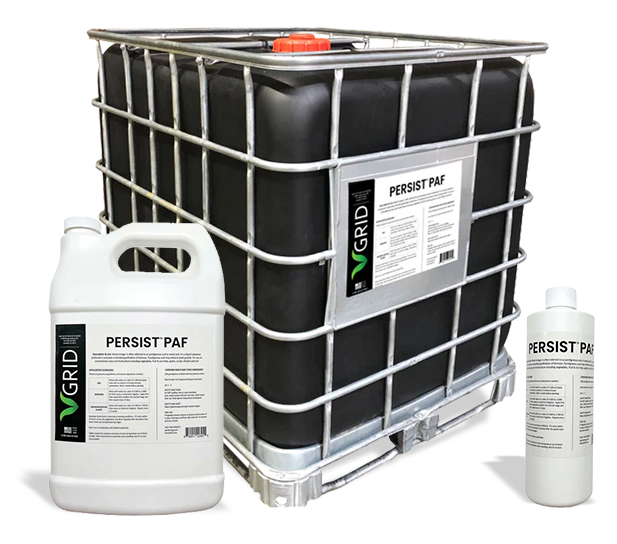 Strong, Vibrant Turf with Less Watering
With its superior water-holding and nutrient-binding ability, all-natural Persist™ biochar establishes long-term soil and plant health at golf courses, while also improving the environment by sequestering carbon, lowering water usage, and reducing chemical fertilizers and pesticides.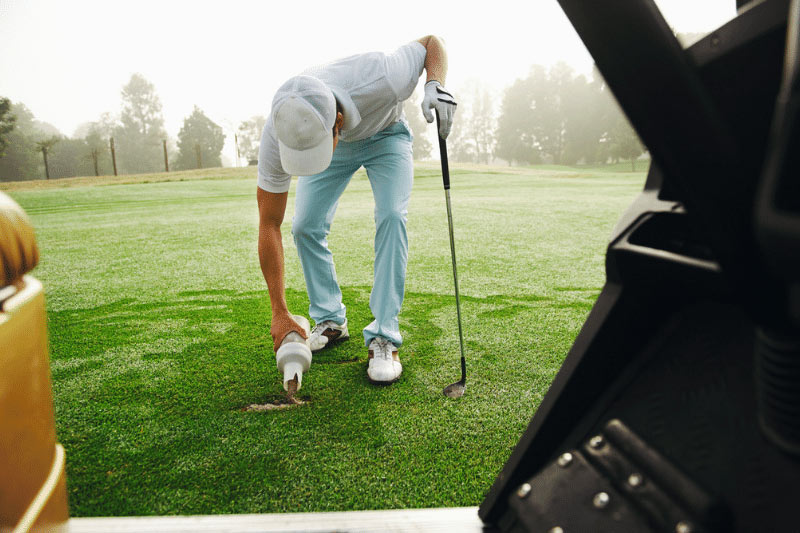 Biochar absorbs and retains significant amounts of water giving seeds a better chance to germinate. Unlike peat, biochar does not expand in size when wetted, so your mowing operations won't pull up repaired divots.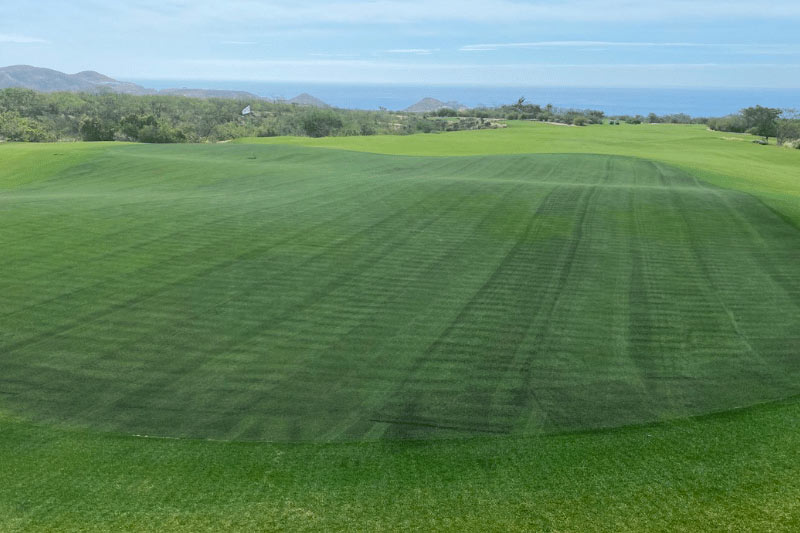 With its enhanced ability to bind nutrients, Persist™ biochar improves the effectiveness of topdressing activities. It promotes healthier turf while also helping to reduce overall watering and fertilization expense.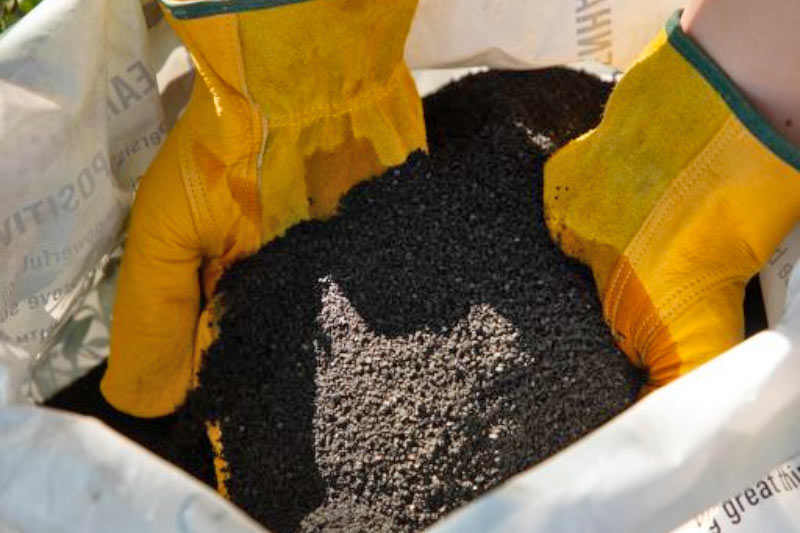 Multiple studies have demonstrated biochar's ability to improve nutrient uptake, recharge degraded soils, and enhance overall plant growth. For general planting, a 10-20% biochar mix delivers superior results.
Persist Premium Biochar is
"the Coral Reef of the soil™"
Enhance your soil organically
Holds water up to 6x longer!
Persist™ Premium Biochar enhances the colonization of beneficial microorganisms in soil, which can help you use less fertilizer overall.  Just as the "nooks and crannies" of a coral reef harbor a wide variety of sea life, the microscopic pores of biochar provide home for an abundance of microorganisms, which are critical for long-term soil and plant health.
Promote a Positive Impact on the Environment
Persist™ biochar is produced from 100% California-grown pistachio shells – a waste product sent to the landfill – that would otherwise decompose and release CO2 back into the atmosphere. This CO2 is captured in the biochar in a stable form for generations. Additionally, biochar helps reduce the impact of drought by retaining water in the soil, while also helping to reduce fertilizer run-off.
Persist™ Biochar Advantages
CAUTION: Not all biochars are the same. Biochar characteristics, including carbon and ash content, should be verified with a lab analysis.
Retains water in soil 6x longer than soil without biochar.
Produced from 100% California-grown pistachio shells — a waste product otherwise destined for the landfill.
Carbon content greater than 90%, which is significantly higher than most other brands of biochar.
Higher porosity and surface area-to-volume ratio compared to other biochars on the market.
Low ash and VOC content.
Consistent particle size distribution.
Available in a 3-quart bag, 1.5 cubic foot bag, and 2.0 cubic yard supersack.
Persist can be manufactured with alternate feedstocks, specific particle sizes, and other custom requirements. 
Precise Particle Size Control
VGrid can match our biochar particle size to your sand specification for seamless mixing.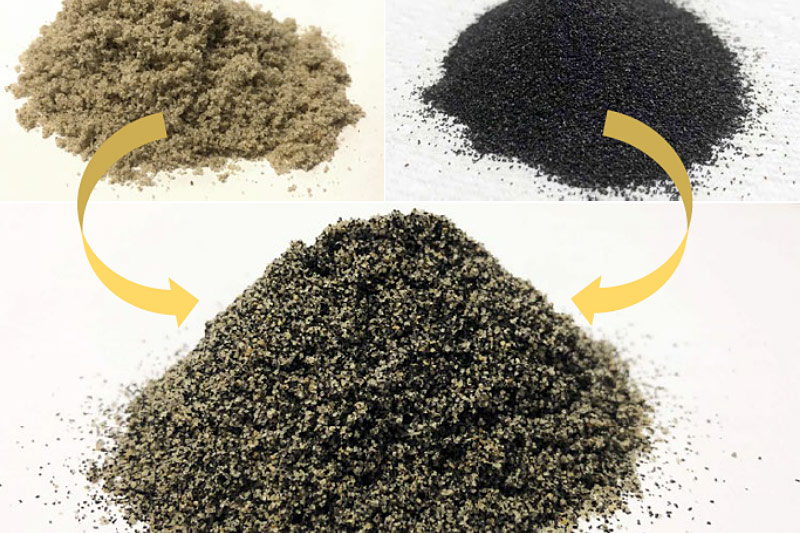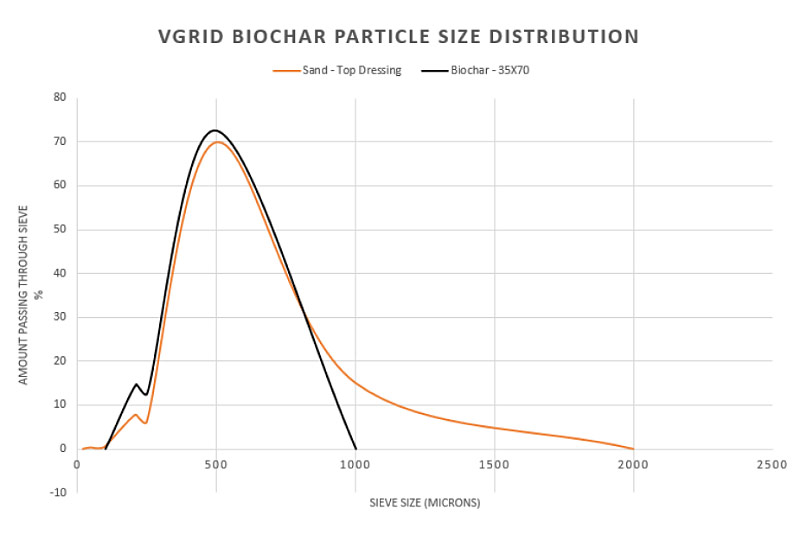 All-natural and certified by Puro.earth as a carbon-negative product.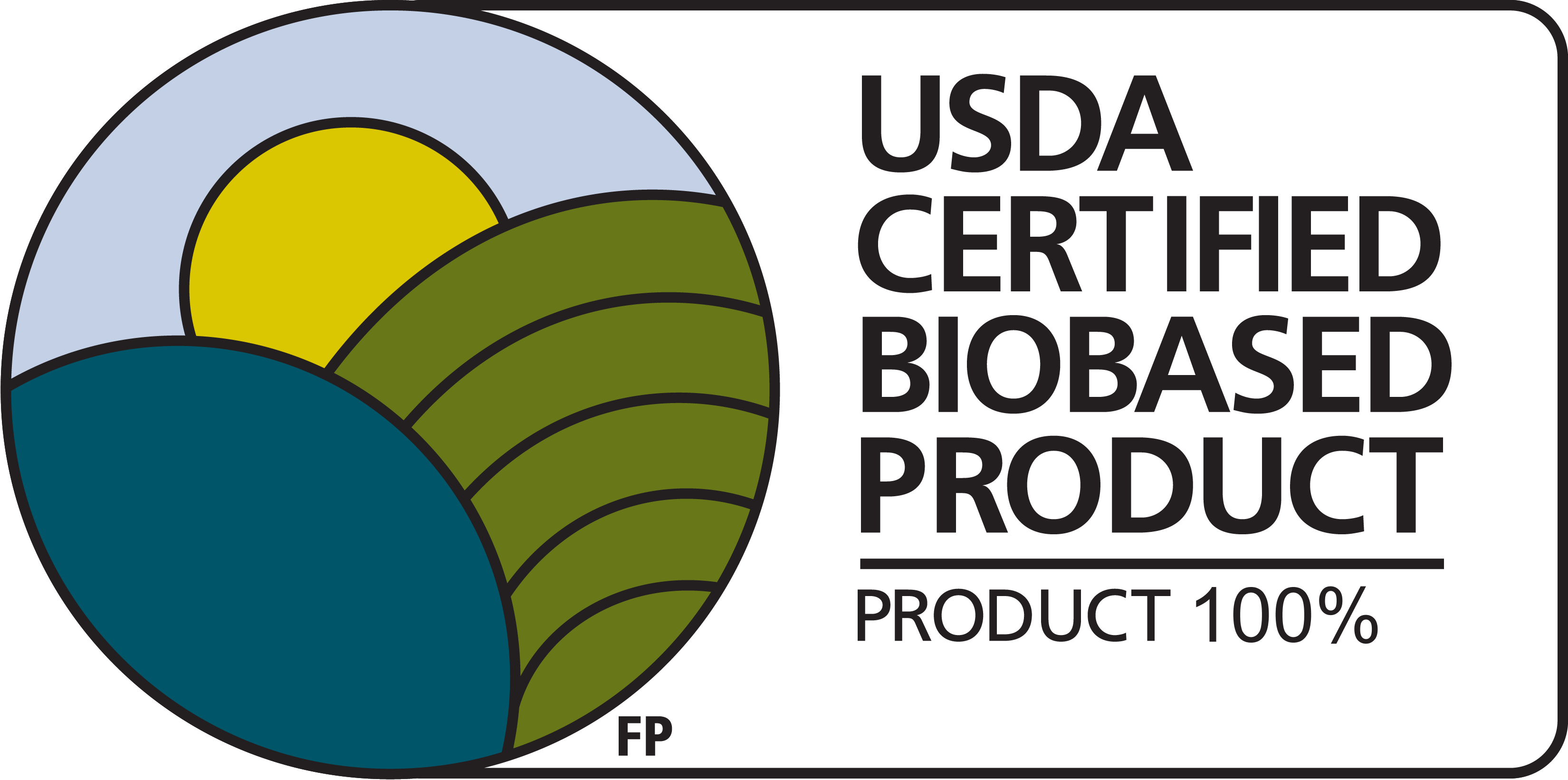 Persist™ Premium Biochar is a USDA Certified Biobased Product.

OMRI Listed® for use in certified organic production.
Purchase Persist Products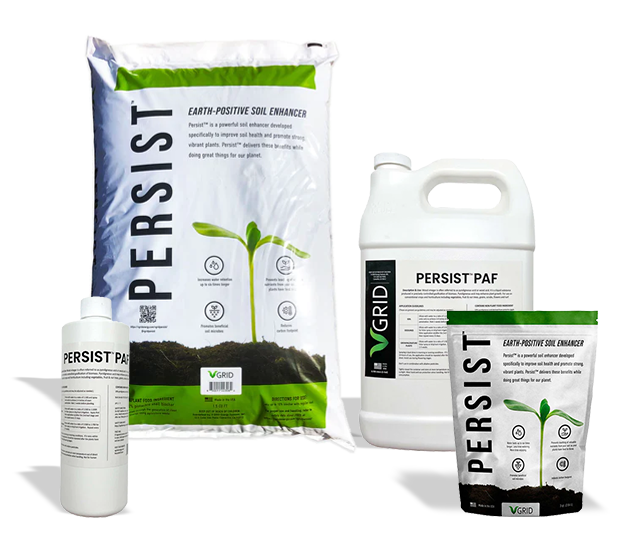 Persist Residential Products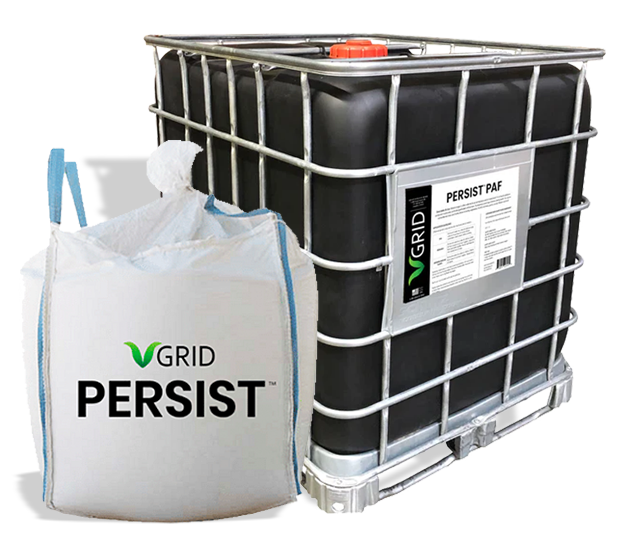 Persist Commercial Products in Bulk
Contact Us for Full Truckload Pricing